This is the web page for writings by Paul Kellogg, professor at Athabasca University in the Centre for Interdisciplinary Studies, steward for the focus area "Work, Organization and Leadership" in the Master of Arts – Interdisciplinary Studies (MA-IS) Program.
Recent publications: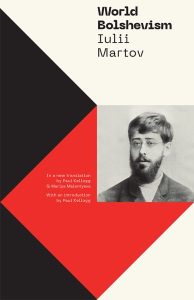 2022 – "The Lost Voice of Iulii Martov" – Introduction to a re-issue of Iulii Martov, World Bolshevism, in a new translation.
The site includes a blog and an archive of older writings.
The blog dates from December 2007, containing periodic commentary on current events. In addition, the blog provides links to certain Open Access publications, and pre-print versions of some others. For the latter two categories, posting dates have been edited – for Open Access publications to coincide with the date of publication; for pre-prints to coincide with the date the document was written.
The archive contains digital versions of selections from a personal collection of articles written prior to December 2007. Some have never been published. Some are pre-print versions of articles published in venues which are today inaccessible. Slight edits have been made on certain of the pre-prints for clarity, accuracy and length. For ease of retrieval, the posting dates have been edited to exactly coincide with the date the articles were first written.